Designing spaces.
Redesigning experiences.
Roar is an architecture and interior design studio based in Dubai, founded in 2013 by architect Pallavi Dean. We've completed more than 84 projects across the region, including SensAsia Spa at The Kempinski Hotel Dubai, offices for McKinsey & Co., The Nursery of the Future, and a string of luxury private residences.
We've been lucky enough to pick up numerous awards along the way, such as CID Middle East Boutique Design Firm of the Year, and global Emerging Designer of the Year at the Frame Awards in Amsterdam.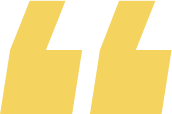 One of the hottest boutique design companies in the UAE
- Architectural Digest

How we Roar
Our design philosophy is simple: 50% Wild, 50% Tame!
We nurture our wild side — the artistic free spirit that gives a space its wow factor by literally letting our imaginations run wild. The tame side which is scientific, evidence-based, and data-driven, informs the foundations of our spaces. The magic happens when these two worlds collide.
UXD: User Experience Design
We don't design interiors. We create experiences. We're conscious that people spend 86% of their lives indoors — and this is a huge responsibility on us to make every minute count. We thrive under this pressure!
Before we draw a line on a page or put a brick in a wall, we think about the lives that will occupy this space.The workers in an office, the family in a home, and the guests in a hotel, all our designs start with them. We think about the users — who they are, what makes them tick, what keeps them awake at night?


We then go on to think about the experience we'd like to create for them - what would it feel like to be in this space?


Once the answers to these questions present themselves to us through research, we get started with the design.


Just some things that we're proud of about.

Love for the local
— people, designs, everything.

Contribution to
design fairs

Active internship
programmes

Mostly,
making a difference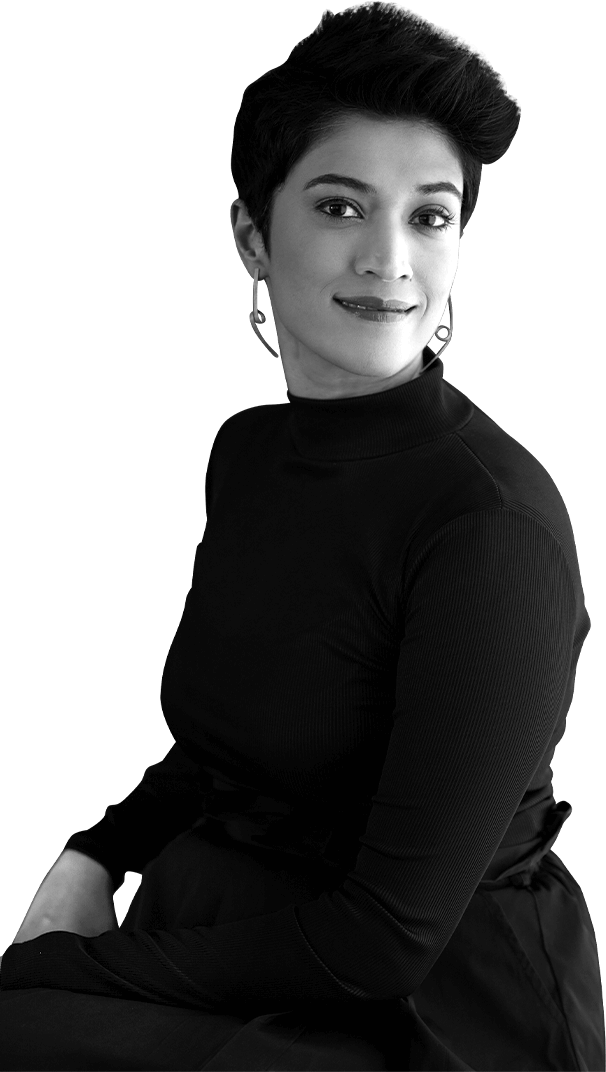 Meet Pallavi!
Founder, Creative Director, Roar
A trained architect and sustainability specialist who has won multiple awards across a range of sectors. Born in India, raised in Dubai and years working in London has lent eclectic influences to Pallavi's designs.
As a former professor of interior design at the American University of Sharjah, she implements the latest theoretical and practical research into her designs. She is an active member of the UAE design community, writing for industry publications, assisting with key trade events, and mentoring students. Recently, she collaborated with Artemide to launch 'Interweave', an interactive lighting system for the Euro Luce in Milan.
She has been recognised by Global Media as an emerging designer to watch out for. Her work has been profiled in some of the world's leading international media including the Financial Times, the BBC, Monocle, Wallpaper, and the Architectural Digest.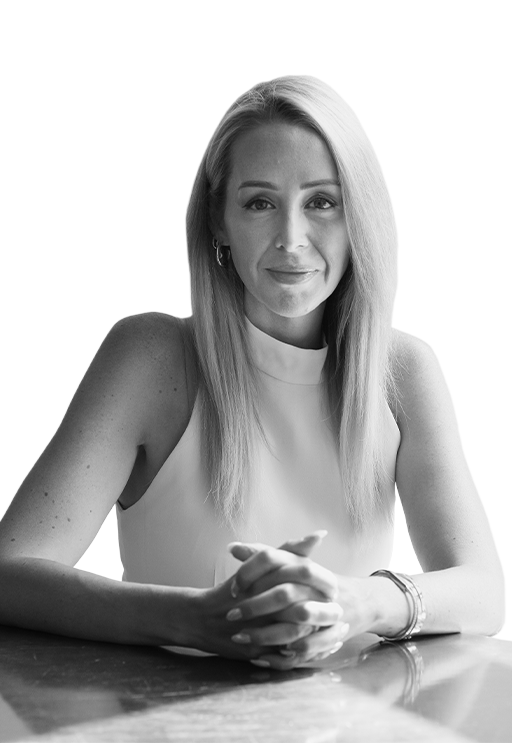 Meet kathryn!
Managing Director, Roar
With over two decades of experience in marketing and operations, she is redefining the firm's design philosophy and pushing forward the company's goal to expand internationally.
She was the head of marketing for MENAT, at a global real estate consultancy, JLL. She's also worked with Canadian design and branding firm Watt, both in Toronto and Dubai. In 2015, Kathryn was named one of the GCCs Top Women Leaders at the World Brand Summit.
In her 3 years at the firm, Kathryn has doubled the headcount of the company and launched the Roar London office.
Meet our Board of Directors!

Camilla
Entrepreneur, Executive Director
A recognized business leader with over two decades of experience in leading and inspiring businesses in the Middle East, Camilla possesses a unique knowledge of the region, brings exceptional credentials and a reputation for managing marketing campaigns globally.
Before she became a Director at Roar, she co-founded one of the most innovative agencies - Dabo & Co, representing some of the most influential brands in the world. Winning several accolades for her business, Camilla was chosen as Entrepreneur of the Year (2014, 2015). She has also acted as the Dubai Managing Director for APCO Worldwide. Her list of accomplishments include the prestigious Chairman's Award (2017), being named as one of the Top 50 Brits in UAE (2013, 2015), and she has joined as one of the Women of Influence, 2021.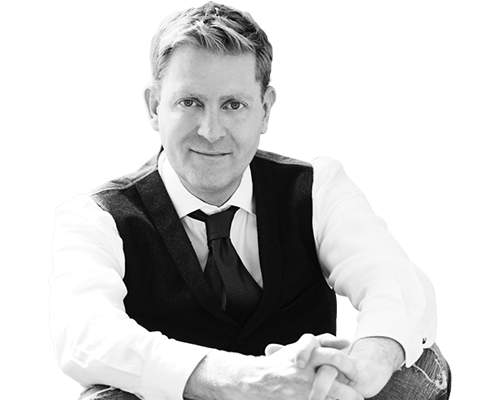 Richard
Journalist, Broadcaster, Public speaker
Best known as the presenter of UAE's leading current affairs radio show - The Business Breakfast on Dubai Eye 103.8FM, Richard is a Director at Roar. He has served as a financial journalist for more than two decades at leading publications.
Richard draws on his background to drive research at Roar, including our series of White Papers on the Future of Design. He developed Roar's proprietary User Experience Design methodology for analysing the needs and desires of users in the pre-concept design stage. Full disclosure: Richard is the husband of Roar founder Pallavi Dean.


We're a group of empathetic designers passionate about creating unique experiences through a scientific approach for the people, inspired by the people.